ANIA + MATEUSZ - CREATIVE WEDDING AT DOLINA CEDRONU
This wedding at old granary is my dream coming true. Ania & Mateusz gave me a chance to be their official wedding photographer and I am so thankful for that. We started the day from a breakfast at their home, walking the dog around the neighbourhood, drinking the best coffee and laughing at Babel (the dog), cause even when he sleeps he is funny :) Then we went to Leńćze to Dolina Cedronu for last preparations. Ania put her amazing dres from Boso, her wreath from Bukiet Love and off we go to be witnesses of a wedding in the attic. It was raining heavy all day, so there was no chance for outdoor ceremony. But then you can call it alternative wedding :) After all that, the crazy wedding party started, where Babel was crazy dancing all night on the floor, sunset blew everyones mind and we had the best raw cake ever. Thank you Ania & Mateusz for your family and friends, for your smiles despite rain and for vegan food! Really appreciate it :) Below you can see a small part of the their amazing creative wedding story.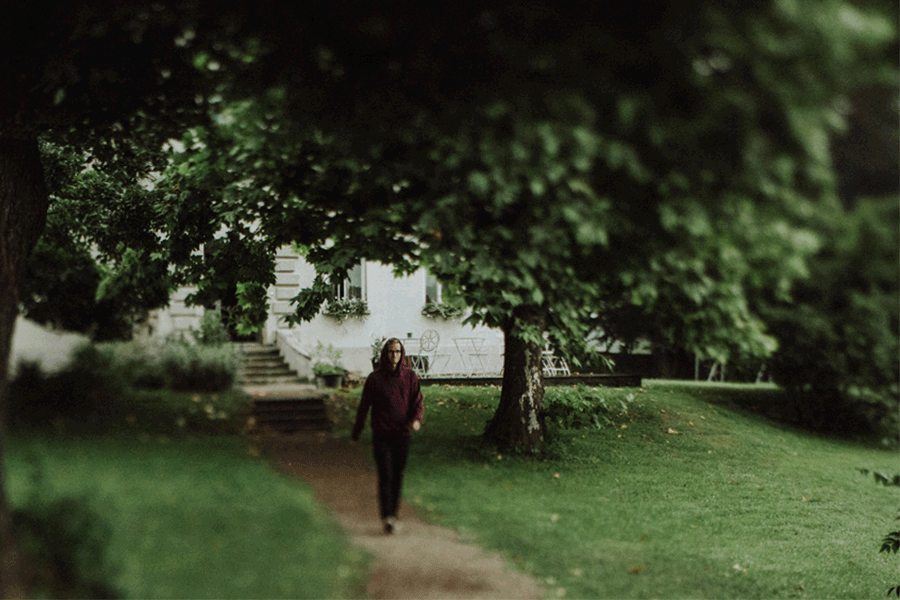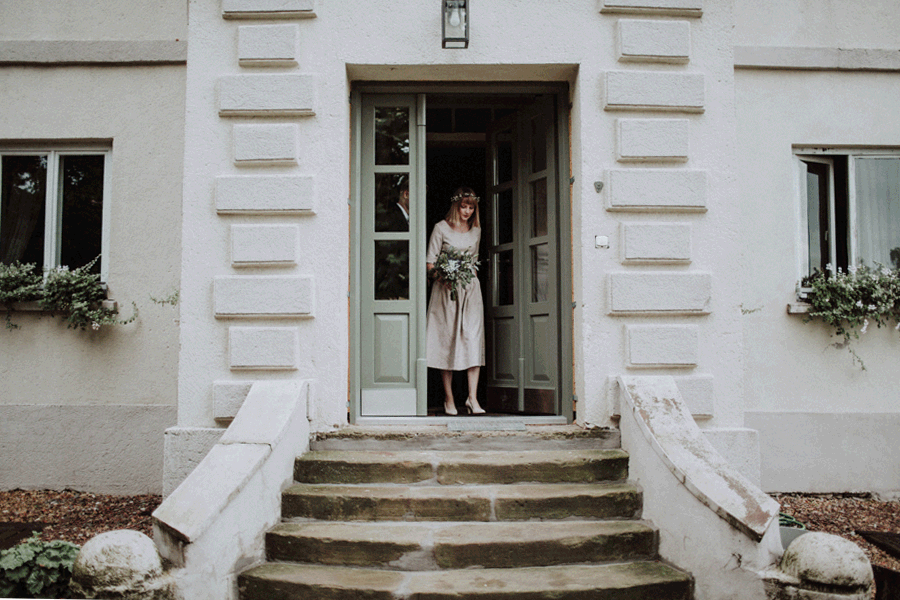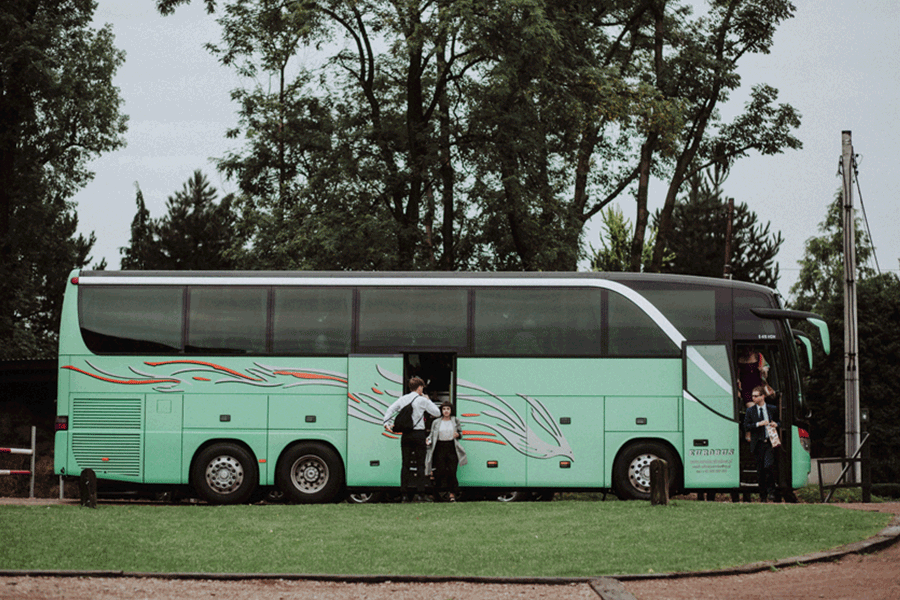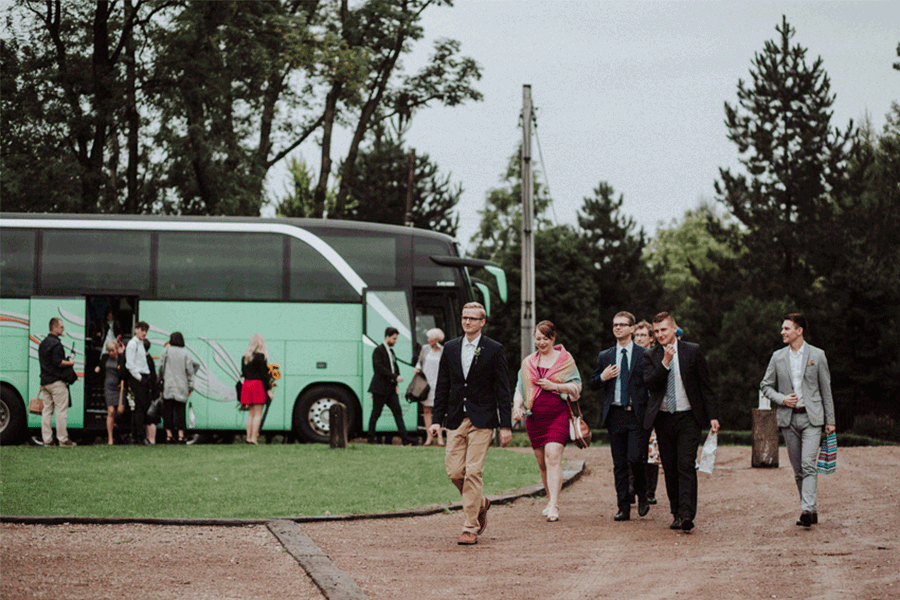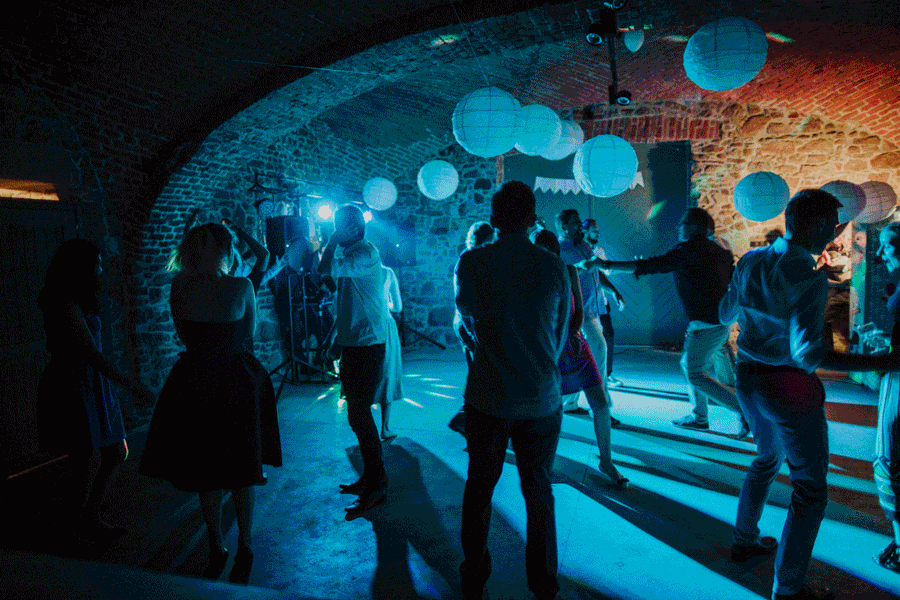 Kochani moi, Aniu i Mateuszu ♡
Nie mam pojęcia jak mam dziękować za Was, za Wasz dzień, za to, że mi zaufaliście... Dziękuję. Tak po prostu. Za cały ten czas, który spędziłam z Wami, z Waszymi przyjaciółmi, z Waszą rodziną, z Bąblem. Spełniliście moje niejedno marzenie tego dnia. Przede wszystkim było to marzenie o byciu blisko Was, Waszych ludzi. I tak też było. Byłam totalną częścią Waszego szczęścia. A to dla mnie najpiękniejszy prezent jaki mogłam od Was dostać.
Wyglądaliście tego dnia oszałamiająco, miłość unosiła się dookoła Was jako ogromna aura. Pogoda Was kompletnie nie ruszała, a na dodatek wynagrodziła Wam to spektakularnym zachodem słońca nad Doliną. Łzy wzruszenia, uśmiechy, dotyk, szalone tańce, jedzenie, którego smak pamiętam do dzisiaj, zwariowany Bąbel na parkiecie, zapach kwiatów, przepiękna papeteria, cudowni ludzie Wasi, świetna muzyka... Mogę tak wymieniać bez końca...
Aniu, Mateuszu żyjcie tak zawsze, w zgodzie ze sobą, z miłością w oczach, z uśmiechem, z otwartymi sercami, a szczęście zawsze będzie z Wami.
Dziękuję.
A teraz sio! Do oglądania zdjęć :) Czekają na Was :*
Kamila
Kamila Piech
wedding games, dolina cedronu, dolina cedronu photographer, wedding flowers scotland, wedding shoes, wedding dress, boso wedding dress, sukienka boso, boso suknie ślubne, suknia ślubna boso, bride getting ready for the wedding in dolina cedronu, bride getting ready, alternative wedding dress, alternative wedding, reportage wedding photographer, festival wedding props, bride arriving at the venue, groom waiting for the bride to walk down the aisle, tipi wedding scotland, tipi wedding ireland, tipi wedding poland, outdoor wedding in ireland, tipi wedding, wedding in ireland, wedding on isle of man, wedding in dublin, wedding photographer in dublin, wedding photographer in berlin, wedding in berlin, bride in berlin, alternative wedding in berlin, wedding gamesdiy wedding ideas, diy wedding ideas, wedding party, fine art wedding photographer scotland, diy wedding scotland, kamila piech photography, first dance scotland, first dance poland, first dance berlin, crazy wedding party
Comment